The right match!
Making the right match between employees and clients takes absolute priority at Nautic Jobs. We solve clients' issues with staff shortages, recruitment and selection and payroll service. Due to our personal contact and involvement we can get to know your organisation very well. And with our knowledge and experience we can make it easy for you to attract new employees. Just tell us what you need and we'll do the rest.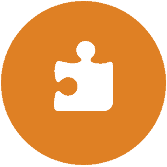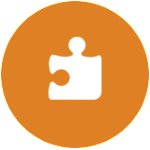 Step 2
Matching vacancy with candidates.
Step 3
Introduction of candidates.
Recruitment and selection
We know our clients and employees very well and this means we can find the right solution quickly and effectively. We can find the right person for the job, based on the given profile. We can also find qualified seafaring staff via an agent in Estonia. And recruitment and selection can be combined with temporary staff or secondment.
Temporary staff
Temporary staff offer maximum flexibility for the client and the employee. A suitable candidate can be found for an undetermined period of time, as we know exactly what you are looking for. In this way, you can count on a fast response to your need for qualified professionals
International payroll service
Do you want to recruit and select your own staff? If you want to take care of that but you don't want the administrative burden we can relieve you of this by taking care of the entire salary administration.
Secondment
Secondment is customised and offers flexibility when finding staff for your company or organisation. Besides arranging the period and content of the assignment, we can advise on other aspects such as non-competition clauses, the period of notice and quality guarantees. The employee will work for you but from a legal point of view, will be working for Nautic Jobs. We can arrange the salary, the fringe benefits and the personnel administration.
Long-lastig relationships
Nautic jobs fully believes in long-lasting relationships. We believe you must be able to have full confidence in quality, motivated staff. To ensure this, we maintain contact before, during and after an assignment. This means we can directly respond to ongoing developments and needs.